Since the evolution of video games, they have come a long way I mainstream market. Initially started from 2D arcade games, gaming has enhanced and developed more than ever in last decade. We all witnessed the rapid change in the games. From playing super Mario and dangerous Dave to GTA, assassins Creed, prince of Persia, Need For Speed to now paying multiplayer games using 3D and VR technologies we sure have come a long long way.
After the launch of the touch screen, gaming industry boomed as there were many new users who had smart phones and games were very easily accessible. In this article we write about the most recent technological advancements in gaming sector.
Facial Recognition:
Facial recognition has become latest trend, especially in gaming world. Using 3D facial scanning technology user can create similar avatar of him/her in gameplay. This tech has become so intensive that we can even map our facial emotions in the game. Intel's new 3D camera allows developers to scan 72 points on the face and create games that can adapt the emotions of the player.
Gesture Control:
We still remember the time we used device mounted consoles to control what's happening in game, now it has gone to next level by using Gesture control software and consoles. Using the natural movements in the body the technology uses 22 different points from the players hand and allows the player to connect with the game.
UHD Graphics: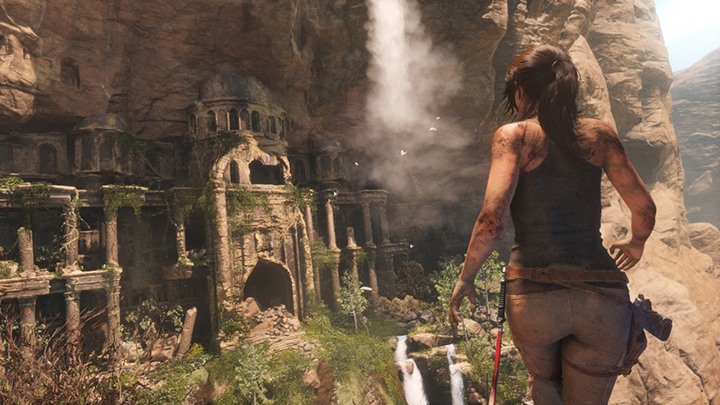 Just a decade back we used to have animated games with very low graphic details. With the developing trends in technology, from 8- Bit graphics to we now have 4K resolution in many games with realistic graphics that will blow your eyes off!
Voice Recognition:
Modern gaming will make humans lazier, now instead of picking up the controller, we can now use our voice to on and off the game along with social media interaction and vice-controlled gameplay. We can do a lot of other stuff using voice-controlled gaming systems.
Cloud Gaming:
Bigger games require greater memory load and to play online multiplayer game there's a necessary for new technology to lessen the load and also lesser hardware. Here's where cloud technology helps, using this technology massive size games can be played using internet and also play with multiple people at the same time.
Virtual Reality:
Ever imagined going to some other world and come back later, Virtual Reality makes it possible. Using the VR Consoles one can immerse into the game world and forget the real world till they comeback after the game. This tech is still in developing phase and once it is ready it'll be a gaming experience no one has ever experienced before.
Many top big gaming companies have been developing these various technologies to give something new for the user to experience and have an excellent gaming time. There are many more technologies to come and surprise us in very near future.